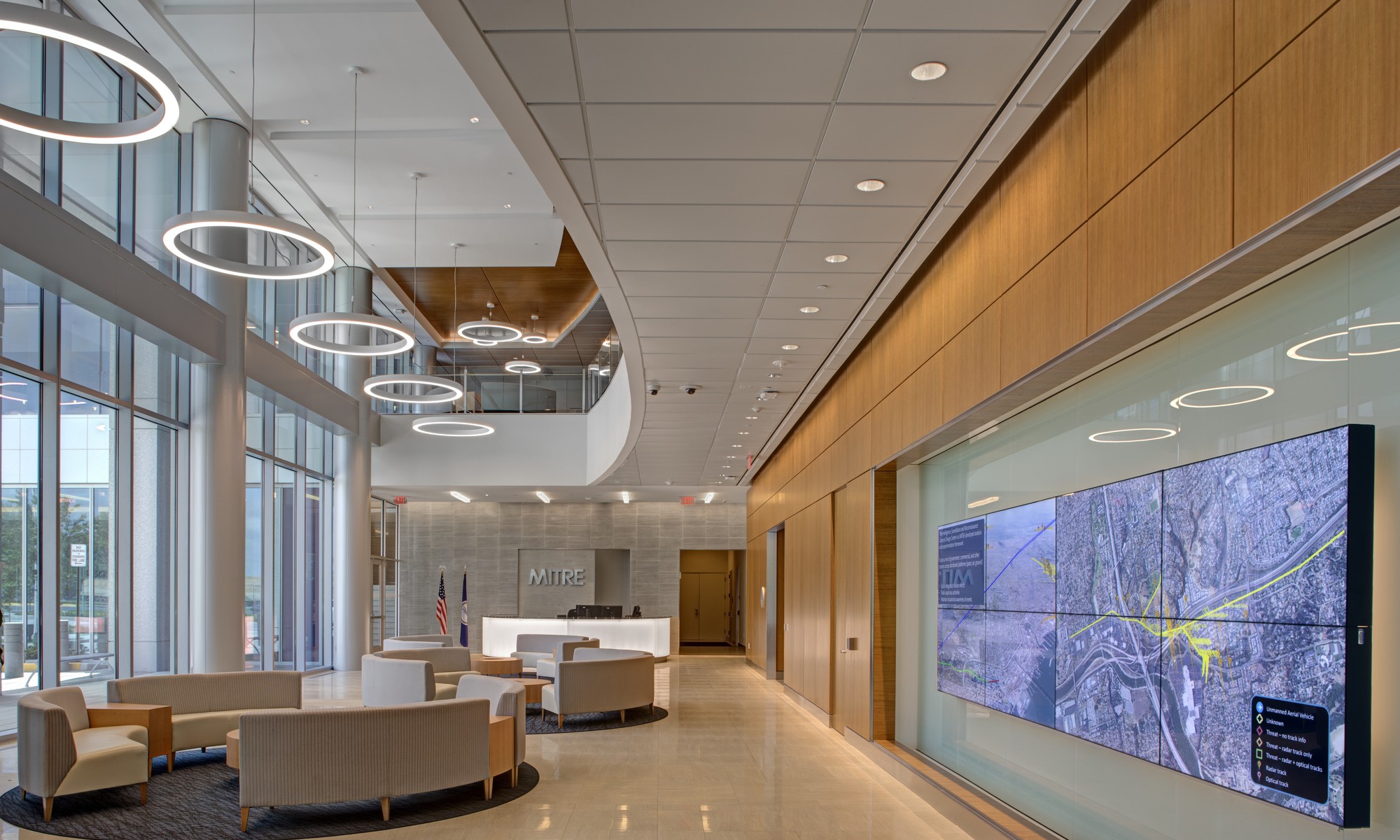 Mitre 4 Office Building
This project is an expansion to the MITRE headquarters complex and includes the construction of a 548,000 SF urban office building and garage. The high-rise building consists of 14 stories above plaza level with four additional levels of parking structure beneath. This project was a phased renovation on an existing campus and includes office spaces, conference space, huddle areas. MITRE used a combination of closed offices with full-height demountable glass partitions and open-office configurations.

Unique building features include:
- 3 utility services (1-3000A and 2-4000A)
- over 4,600 light fixtures and 130 different fixture types
- 1-1500kW standby generator and 1-600kW emergency generator.
- Second-floor: Lecture hall space with a roof-top mezzanine terrace above.
- Third-floor: Connecting bridge to MITRE 3 Building.
- Fourth-floor: Electrical and IT laboratory space with dedicated HVAC.
- Ninth-floor: Adaptive environmental simulation space for government projects.
- 12th floor: Photo laboratories.
- 14th floor: Two-story executive boardroom.