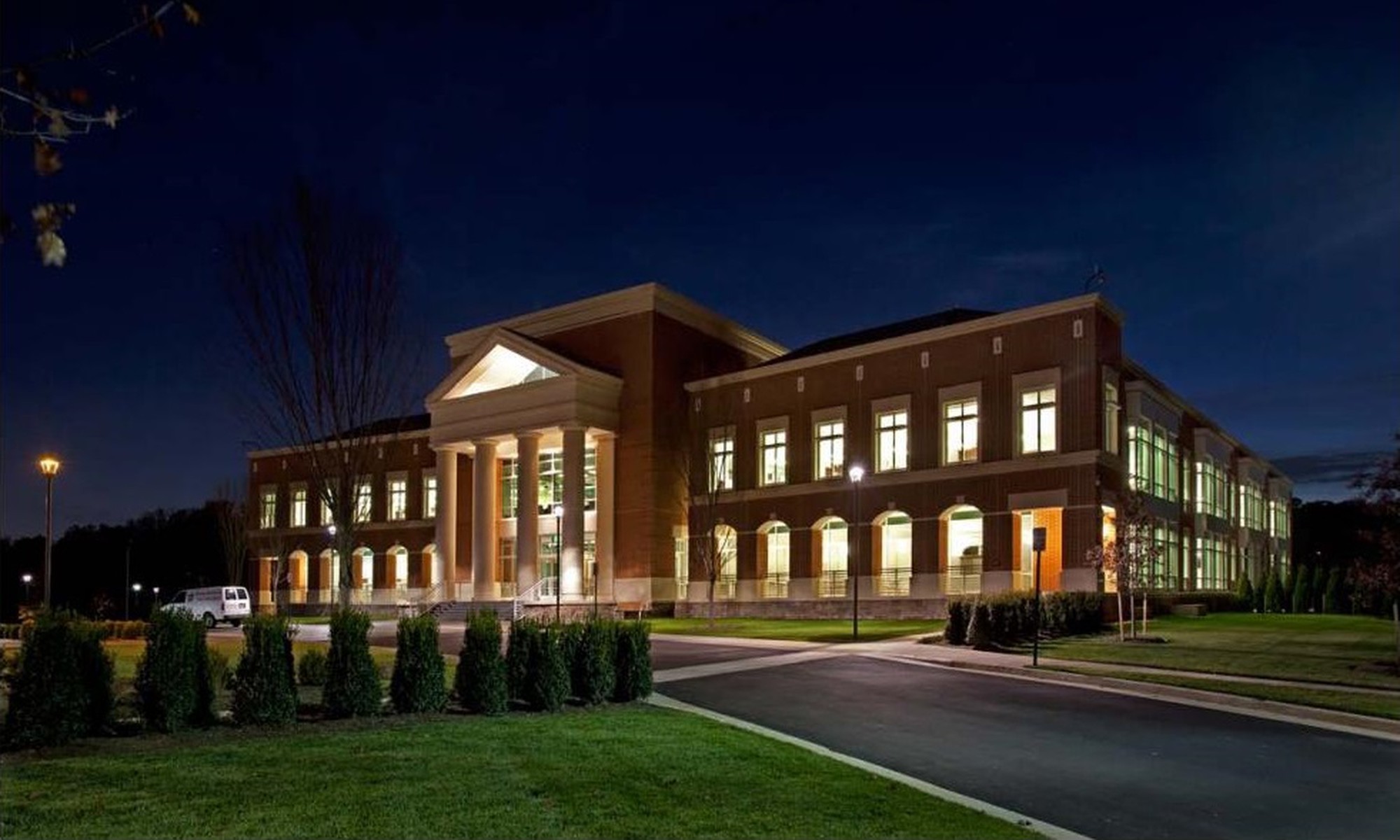 National Rural Utilities Cooperative Finance Corporation
The building is served by a 2500A 480V service from Dominion Virginia Power.
The emergency power system utilized two 600KW bi-fuel (Natural Gas Prime Diesel Backup) generators connected in parallel. The generators and associated paralleling equipment are located remote from the building and underground feeders were provided to strategically located automatic transfer equipment within the building. This arrangement required an extensive control system.
In addition to the generator plant, the critical power needs are supported by two other systems. The first is a 20KW active tracking photovoltaic array (the panels automatically follow the sun rays). The second is two 65KW micro turbines connected in parallel. Each micro turbine is fueled by natural gas. The turbines generate electricity for the building and the waste heat is recycled into the buildings heating system. If there is excess electricity generated, it is fed back into the Dominion Virginia Power grid.
The data center is composed of racks (Six at 7KW) each, supported with overhead Starline plug in busway. The UPS power is provided by two 225KVA UPS modules connected in parallel for redundancy.
The lighting system utilized custom designed direct/indirect fixtures with a state of the art Lutron Ecosystem Lighting Control system with daylight harvesting. Daylight harvesting photo sensors were integrated into the light fixtures.
The building has a four story enclosed atrium with a complex mechanical smoke removal system. The control of this system was integrate into the building high rise compliant addressable fire alarm system.


125,000 SF Corporate Office Building, LEED Gold
Completed 2012
Structural Steel Frame Building
2500A, 480V underground electric service
20KW Photovoltaic Array
Dual 65KW Microturbines
450KVA Data Center
Conduit and cable distribution system to the electric closets.
Two 600KW Bi-Fuel Generators
Lutron Ecosystem Lighting Control for Fixtures
Multiple acres of onsite parking and associated lighting