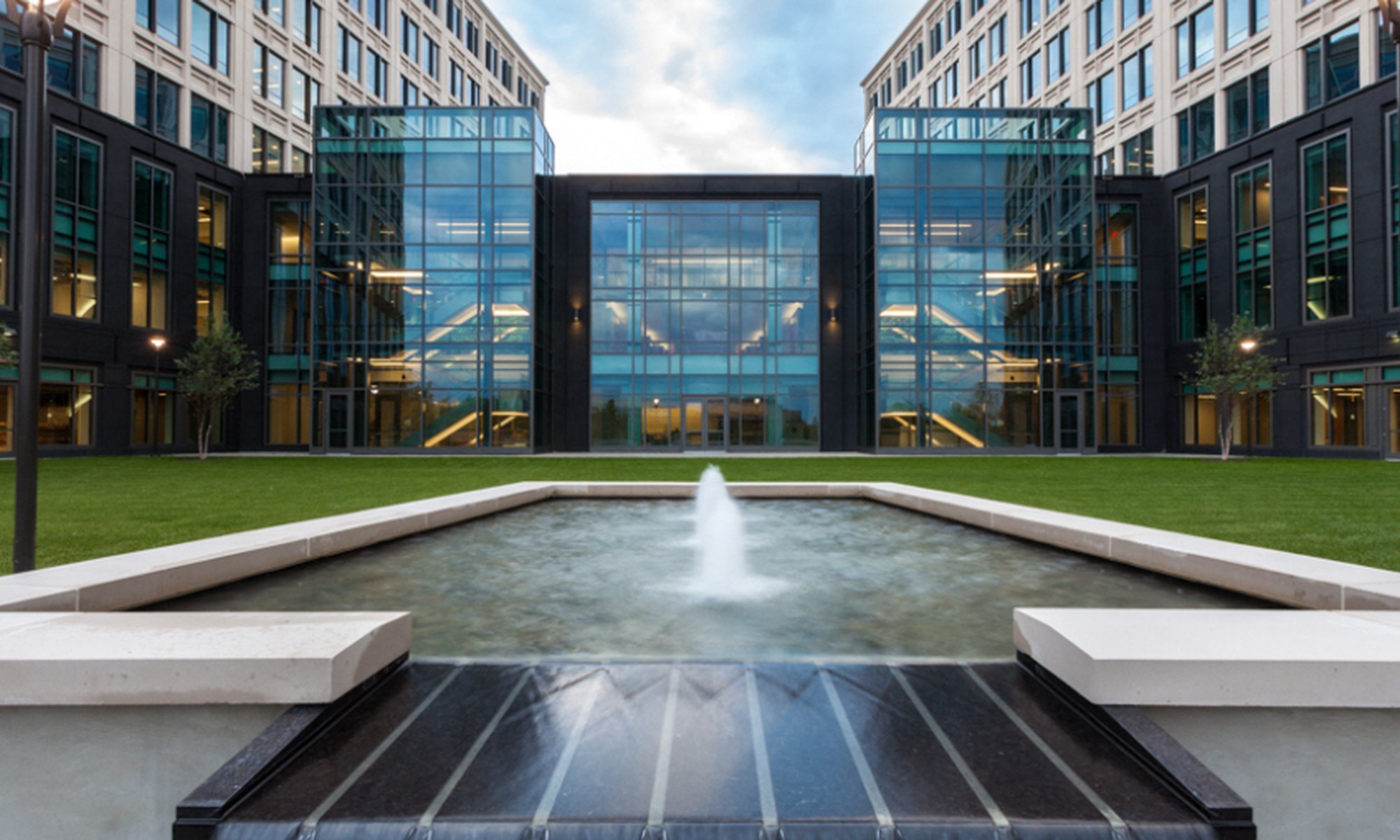 National Cancer Institute
The project was built using virtual construction techniques with the general contractor controlling the BIM model and coordination process. This process assured that the systems were "done right" the first time and eliminated excessive punchlist and schedule delays.

The building is served by eight independent PEPCO electrical services (Six 4000A and Two 3000A at 480V).This configuration allowed for segregated independent electrical services that when combined with the generation plant allowed for selective operation of the various services.
The generator plant consists of three 2 MW Diesel Powered Generators with provisions for a fourth unit. These generators operated in parallel and are controlled by an independent switchgear. The feeders from this switchgear are connected to the PEPCO services. The operation of these components require a special control system specifically designed for the function
The life safety needs for the building are provided by a 750KW diesel driven generator collocated with three 2MW generators. This combined generator plant was located underground with an environmentally designed green roof.
A prime requirement was the incorporation of two physically segregated data centers. Each data center was supported by two 825KVA N+1 UPS modules connected in parallel with a provision to add a third 825KVA module. The data center racks (Six at 9KW each) were supplied by dual runs (A/B Configuration) of overhead Starline busway.
The modular lighting system was "mated" to the furniture modules and utilized five foot lighting fixtures with integrated Lutron controls. The complete lighting system is controlled by a Lutron Quantum system.
The parking garage utilized a precast structural system. F.B. Harding developed a method with the precaster to integrate the electrical distribution system into the structural components as they were prepared at the precasting factory. This allowed for a substantial savings in construction time and cost.


650,000 SF Office Building & 175,000 SF Parking Garage

Completed Early 2013

Six 4000A 480V underground electric services and two 3000A 480V underground electric services

Two Data Center systems each consisting of two 825KVA N+1 modules

(4) 4000A Bus Duct Risers (Two Per Tower)

Three 2 MW Generators, One 750KW Generator For Life Safety One 100KW Generator

For Garage Life Safety

Lutron Lighting Control System in Building. Limelight Lighting Control System In Garage

High Rise compliant fire alarm system with mass notification