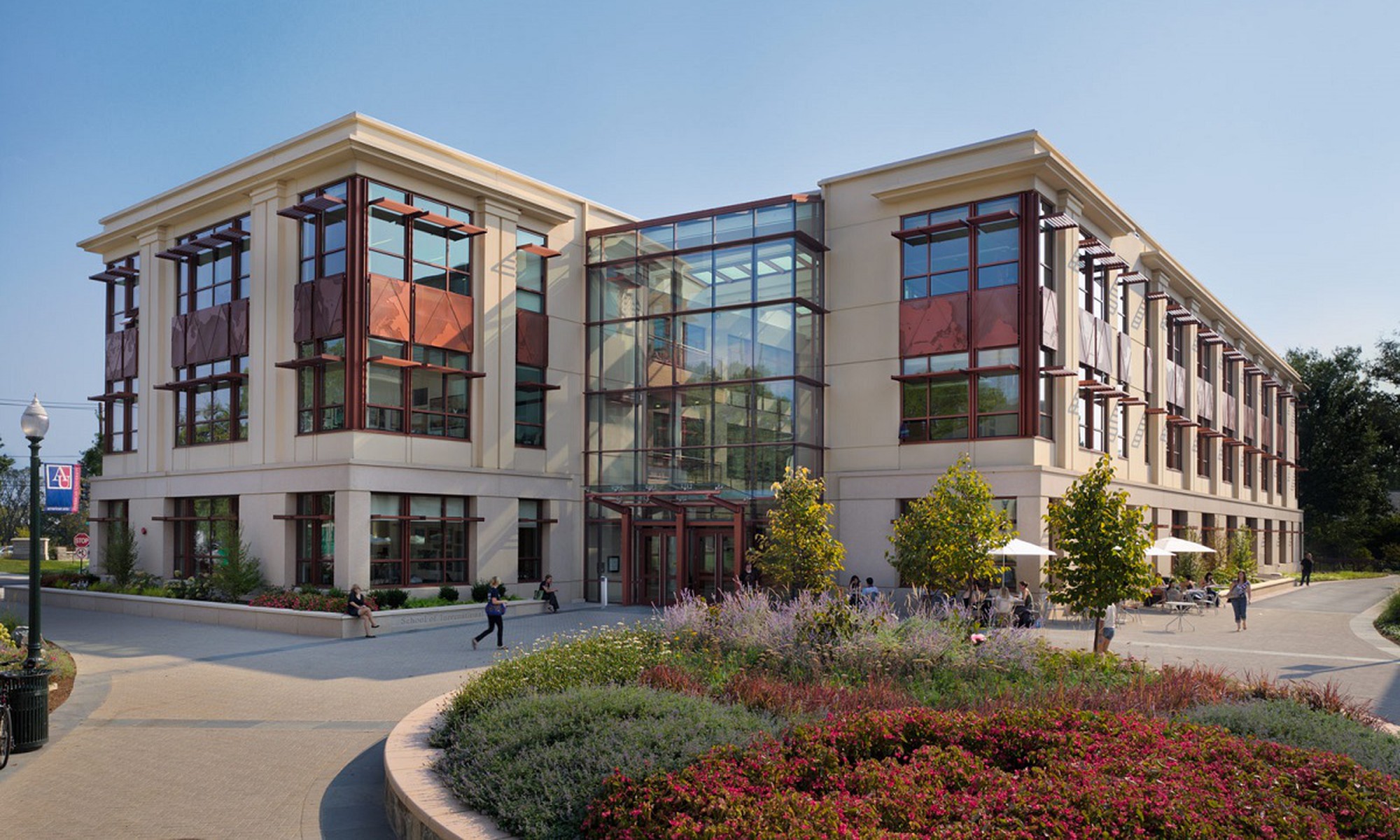 American University
The 70,000 square-foot building is designed to be eco-friendly and is LEED gold rated. Opened September 2010.
Utilizing natural light with skylights in the atrium and a focus on natural light in the design. LED lighting was used to further reduce the power consumption.
3,230 square-feet of photo-voltaic solar panels are installed on the roof as well as three solar water heating systems.