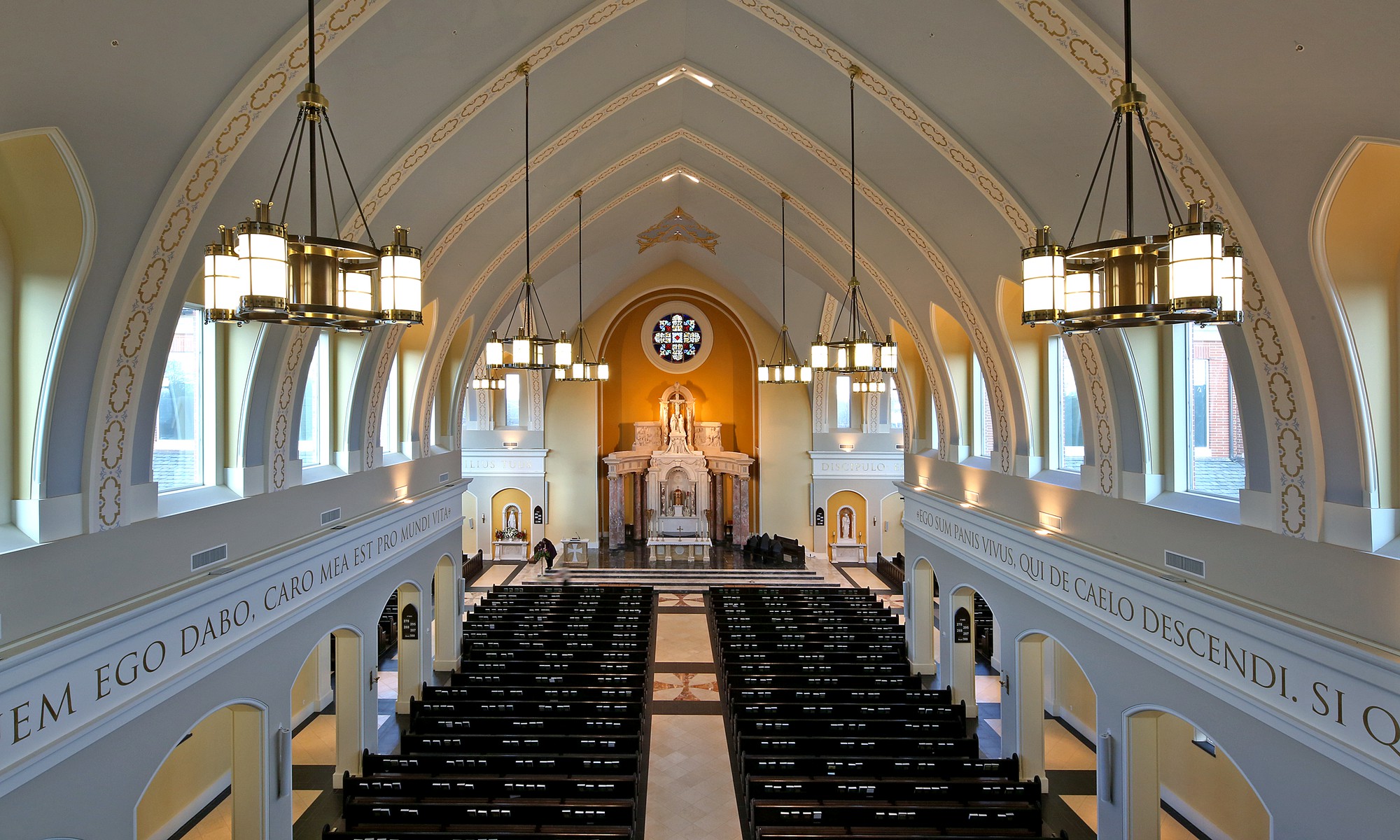 Saint John the Apostle
Building upon the rich tradition of Catholic architecture this new church, with a Latin cross plan, seats 1,100 people and serves as the center of this established community.
The architectural style is an American vernacular with Gothic and Romanesque inspirations. A soaring tower contributes to the traditional skyline of this historic Virginia town.
This project for the Parish of St. John seats 1,100, is 32,000sf. The 15 Acre site consists of three phases (Phase 1-Church, Phase 2-Fellowship Hall, Phase 3-Parish Hall addition).
In addition to newly commissioned pews and stone flooring, the Sanctuary was made complete with a historic reredos relocated from a church in New Jersey. This restored piece was integrated seamlessly into the architecture of the new church.