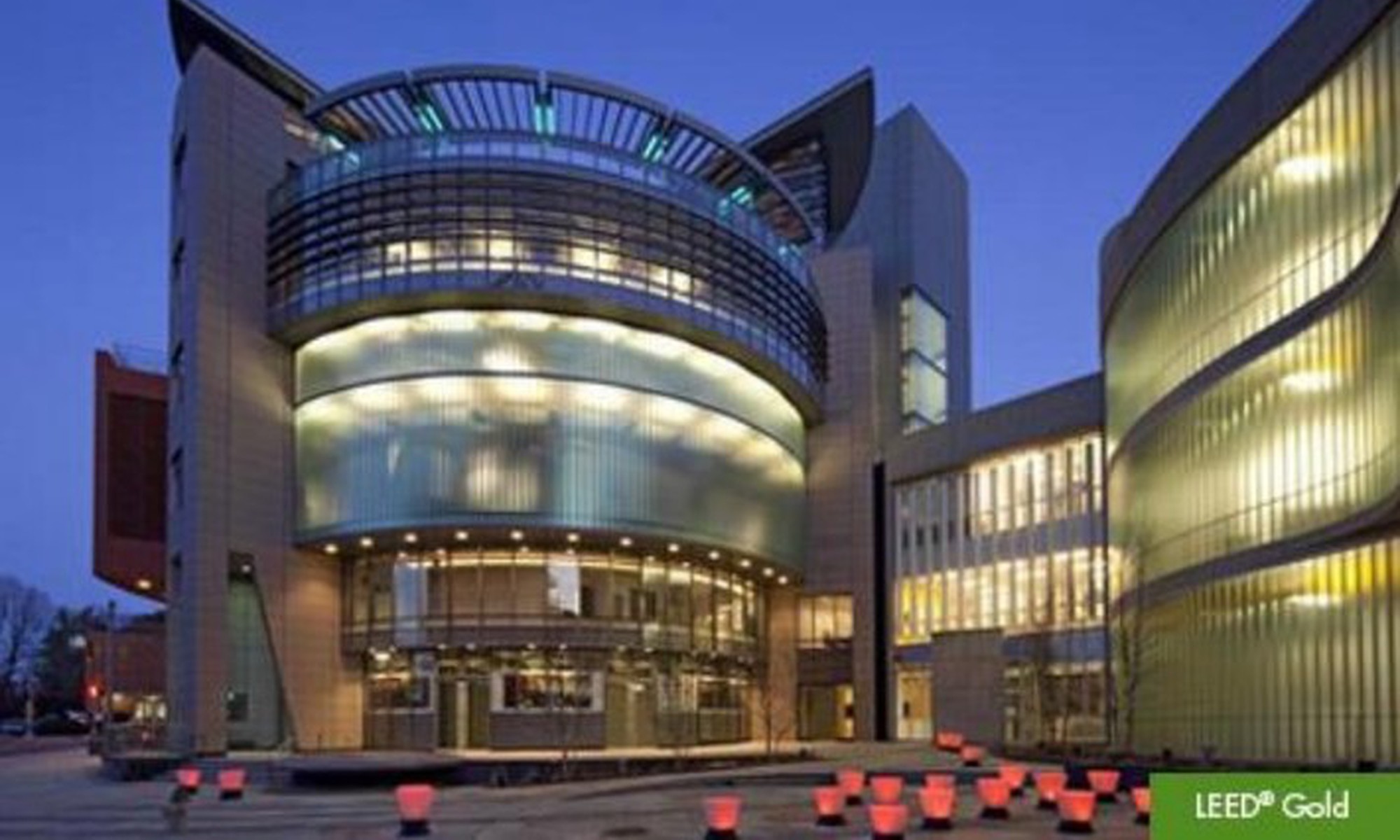 United Therapeutics
This project required the use of GPS coordinates for all of the light fixtures and junction boxes that were integrated into the circular concrete structure. The exposed concrete areas that became a featured architectural element along with the upper level executive suites required special care during concrete "rough-in." These upper level executive suites became the home for the chief executive and her staff.
The emergency generator and solar collection system was located directly above the executive area. The roof garden and the attention to the installation of these components made them virtually unnoticeable on the executive level.
Another unique feature of the building was the pilot plant on the 2nd level. The plant incorporated a Class 10 clean room environment. We assisted with the final design aspects of the plant and also performed the instrumentation and control functions.
Daylight harvesting photo sensors are integrated into the light fixtures.


90,000 SF Corporate Office Building, LEED Gold

Pilot Plant for test manufacturing United Therapeutics Products

Completed 2011

Circular poured concrete structure with terracotta skin.

4000A, 480V underground electric service

100KW Solar Panel Power System

150 KVA Data Center

Conduit and cable distribution system to the electric closets.

800KW Natural Gas Generator Located On The Roof

Lighting Control for Fixtures

Educational Component that was to be utilized for community services