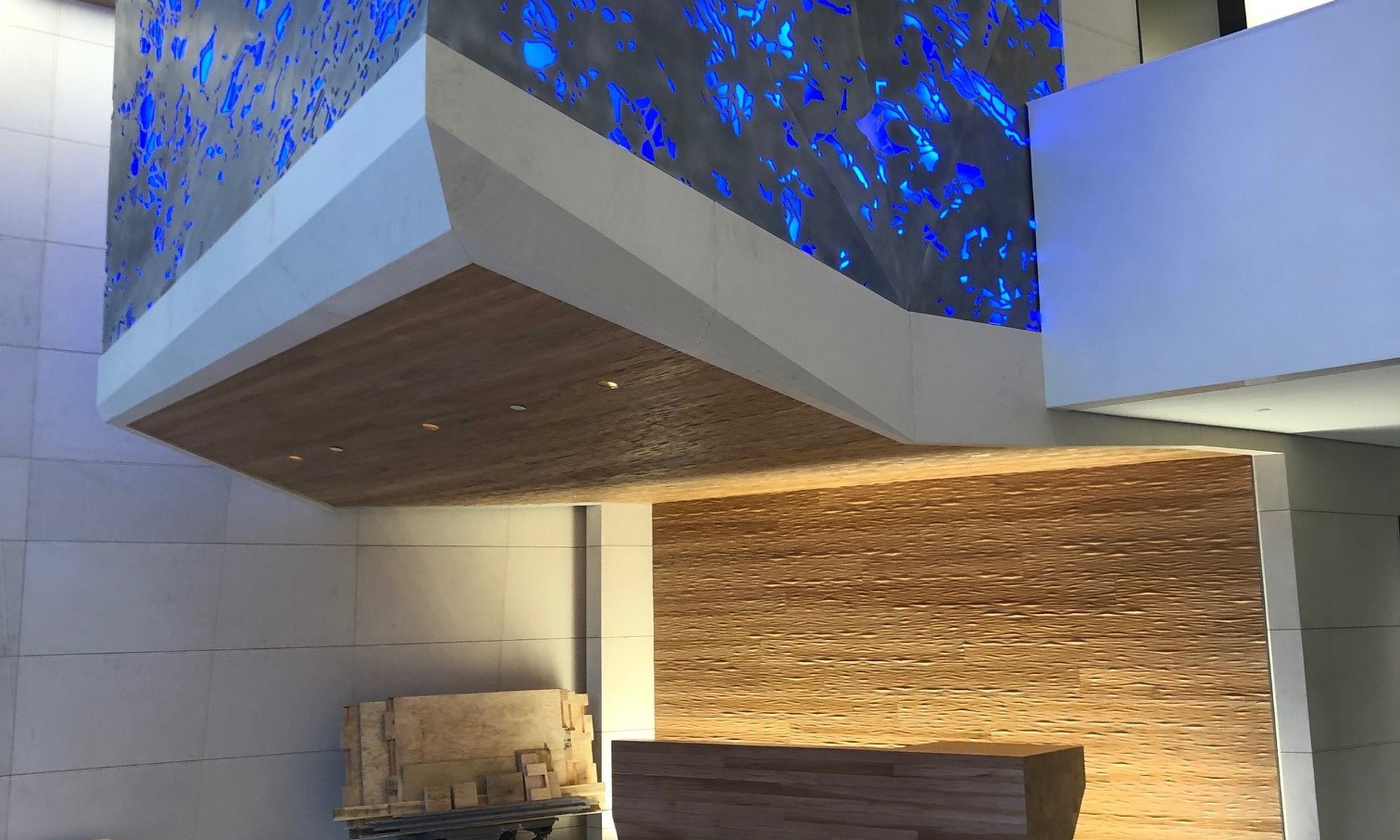 1701 Rhode Island Ave
Finished in early 2019, the 1701 Rhode Island Ave project is a 104,000 square foot office building with a two- story garage. The project began with the careful task of demolition of the existing YMCA National Chapter Building. Due to the historic value of the YMCA building, the demolition had to be completed in multiple phases. Several sections of the previous structure remained in place, making the construction of the new project a challenge.
During the construction phase, BIM modeling was used to coordinate between all trades and the design team to ensure the best product was provided at the completion of the job. F. B. Harding used the BIM model to develop and construct several pre-fabricated components to help expedite the construction schedule, including a complete electrical room mock-up at F. B. Harding's headquarters. This allowed the owner and design team to see the space before it was built on site.
The electrical system included two new PEPCO services to the building one emergency generator located on the roof, a 1200A bus riser from the main electrical room to the 8th floor, and integrated transformers and panel board assemblies to help save space in the very congested electrical rooms.
Special lighting features were provided in the main lobby area and penthouse amenity suite. These included color changing LED lights behind a metal wall, handrail lighting along the roof edge, and accent lighting throughout the space.
The new building is going to be certified for LEED Gold.